Test your strength and full-body control with these advanced bodyweight moves, writes personal trainer Josh Portnoi.
1. Pistol Squat
A fundamental bodyweight exercise for building total-body strength is the pistol squat: squatting down on one leg with the opposite leg straight out in front of you.
Any kind of single-leg squat is going to be hard, but these are exceptionally difficult due to the depth you reach in the squat and the balance required to stabilise.
The best way to build your strength towards the final product of the pistol squat is starting with something called a levitation squat.
Levitation Squat
Start in the lunge position with both legs at 90 degrees. Lean forward slightly so all your weight is on your front leg and push up until you're standing upright.
Slowly control the movement in reverse to return to the start.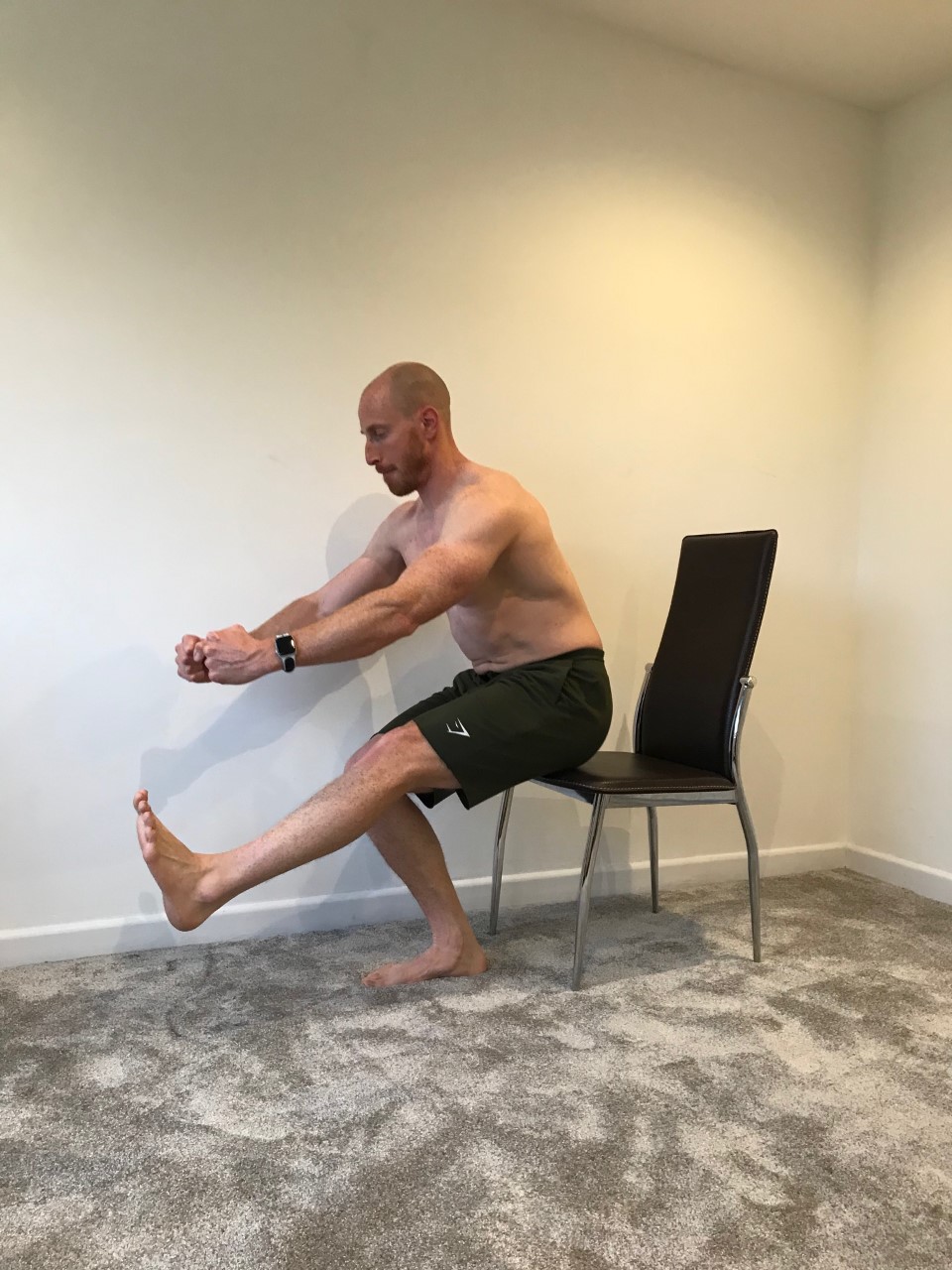 Chair Single-Leg Squat
Once you're comfortable with these and your single-leg strength has improved, you can grab a chair or use a couch, or even a stall, and start practising lowering yourself up and down into the pistol squat.
You'll find that these require more than just leg strength as you feel your core crunching throughout this movement.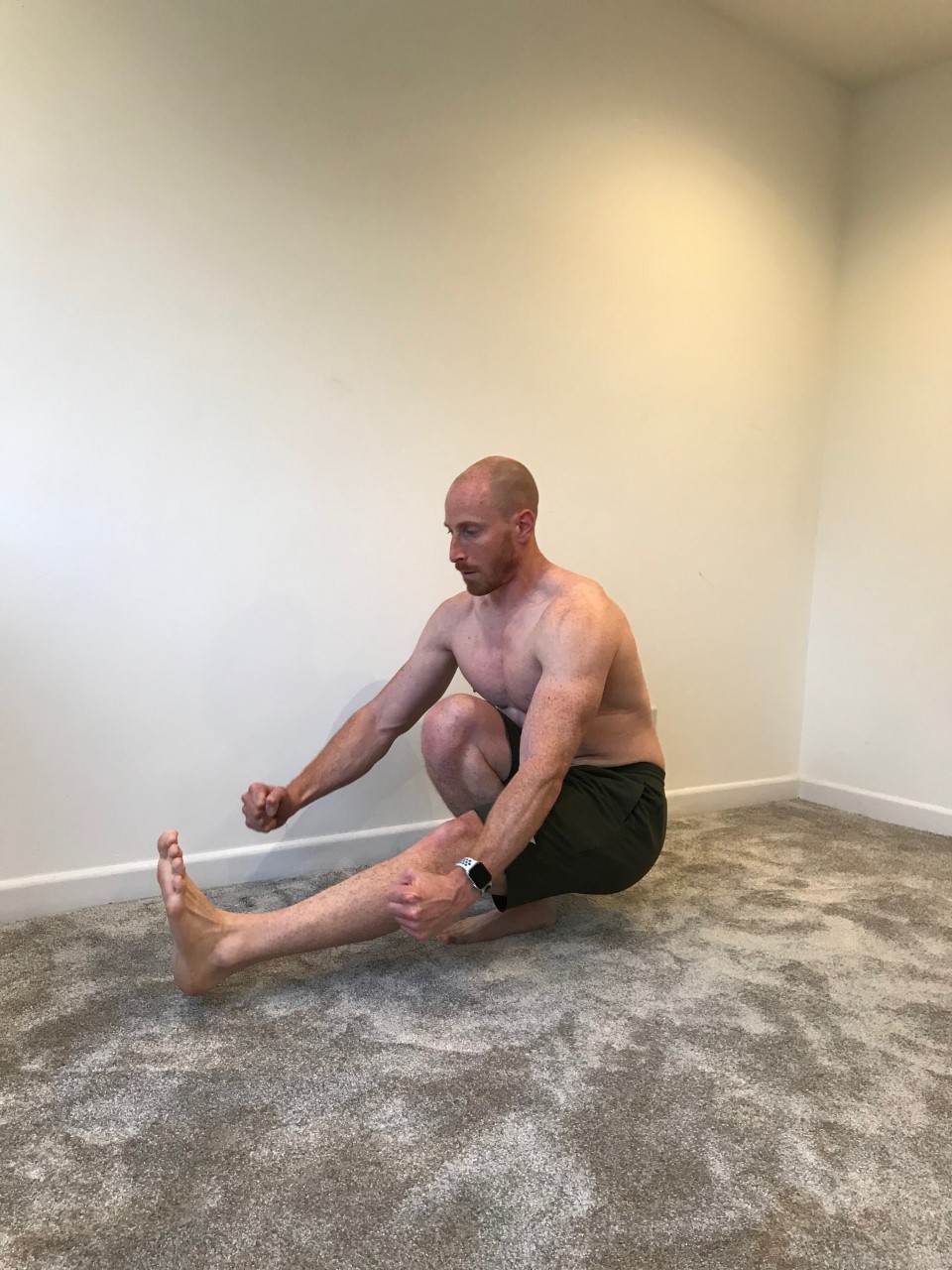 Pistol Squat
Keep lowering the platform on these until you're free-standing on the floor with your backside reaching your heels.
To help the upwards part of the movement, squeeze your fists tightly while simultaneously bracing the core. This will give you a surge of power and help you to stand up from the bottom part of the squat.
Reps/Sets: If you can nail one pistol squat, see if you can build up to 3-4 sets of 5 reps each leg.
2. Single-Arm Press-Up
If you're a true beginner, you will need to start with a beginner's press up: keeping your knees on the floor with your feet in the air and shifting your bodyweight forwards while performing a press-up. 
Once these are easy for you, you can move onto regular press-ups. The same rules for positioning apply here except the body should be fully extended and off the floor, with your feet together. 
Initially, you want to keep your reps relatively high (10 or more) while you build some upper-body muscular endurance. 
RELATED: Get To 100 Unbroken Press-Ups With Our 4-Week Plan
Once you're comfortable with regular press-ups there are many different variations you can play around with, but the most effective move for building upper- and in fact total-body strength, is the single-arm press-up.
For this complex and impressive move you'll be recruiting muscles from your entire body. 
Wall Single-Arm Press-Up
Start doing these against a wall. 
Have one arm behind your back and the other on the wall slightly inside your shoulder, with your feet just outside shoulder-width.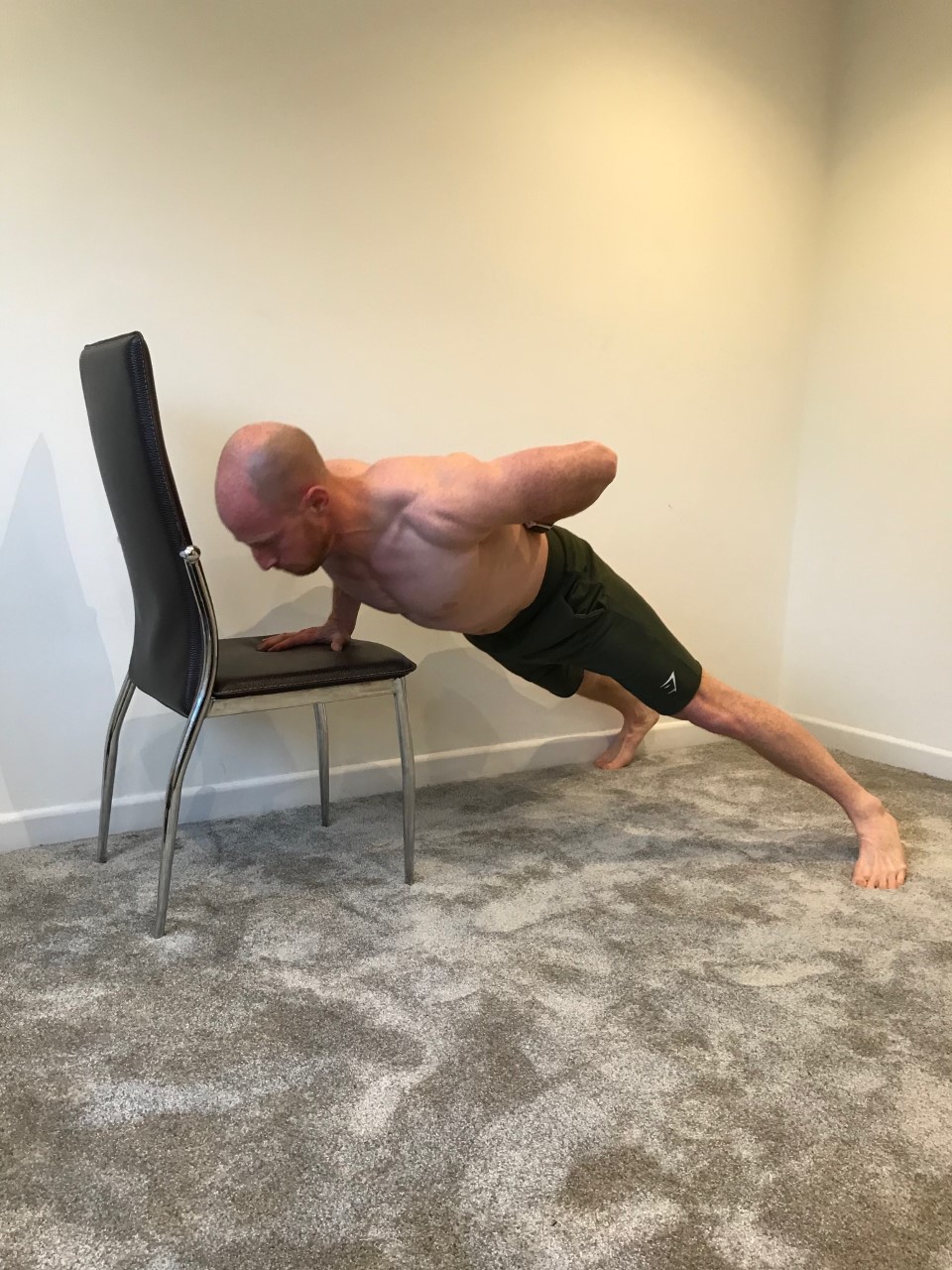 Chair Single-Arm Press-Up
Once you get comfortable doing these against the wall you can keep going lower, using a chair or couch until you're eventually doing them flat on the floor.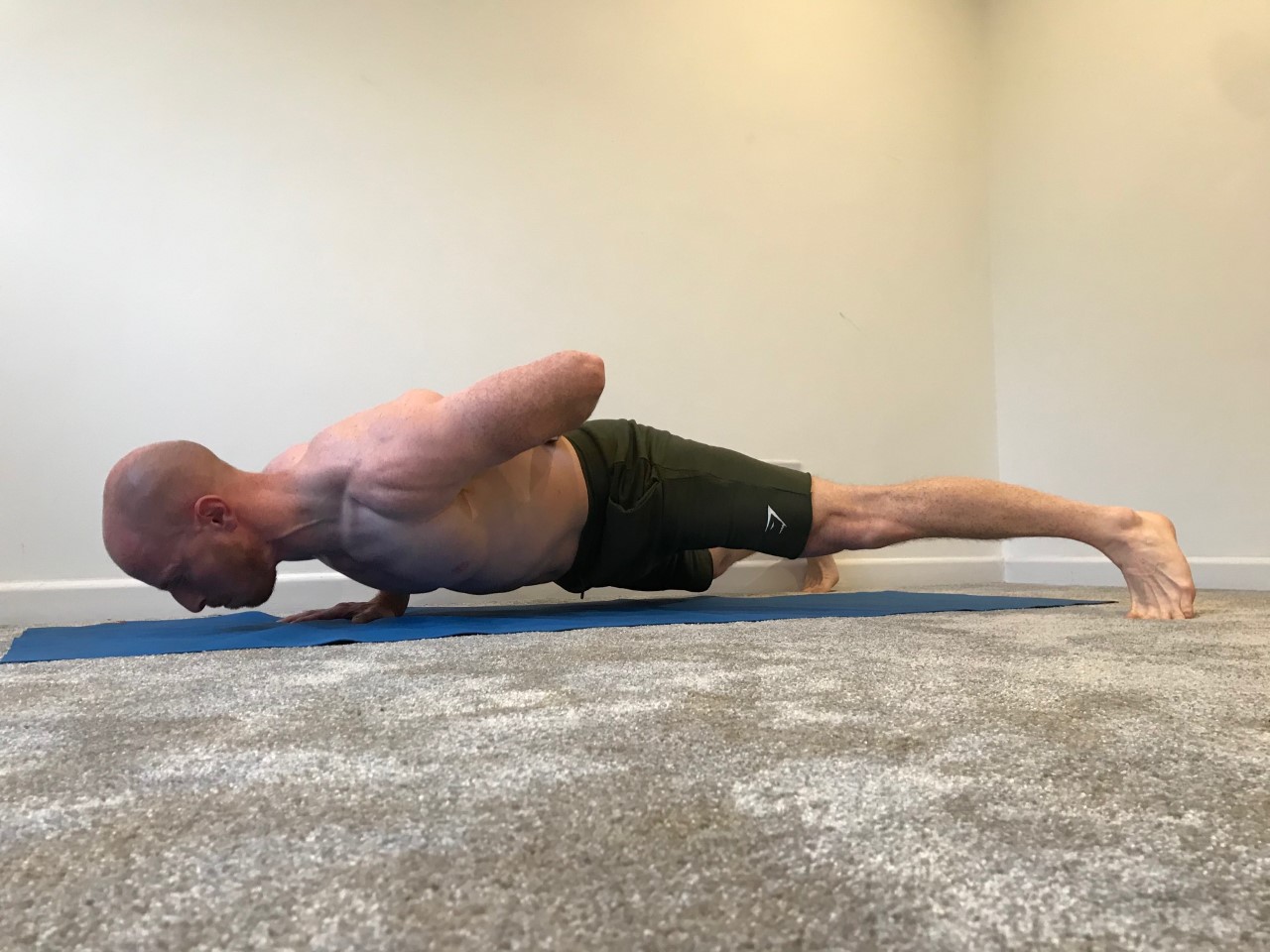 Reps/Sets: Once you've got the single-arm press-up down, see if you can do 3-4 sets of 5 reps on each arm.
This is not a quick process. It will take time and dedication until you're able to perform these face down on the floor. 
By mastering the pistol squat and the single-arm press up, your strength will increase exponentially. 
Josh Portnoi offers live individual coaching as well as classes, all on video. Find him on Instagram @josh_portnoi_pt