About Men's Fitness
Men's Fitness is dedicated to helping men of all shapes and sizes get fitter, healthier and happier. We help our audience get fit for life by providing them with authoritative content created by a wide range of experts to improve both physical and mental fitness, preparing them to be their best in their personal and professional lives.
Each issue brings original and in-depth features spanning the full spectrum of health, fitness and wellbeing. We also provide PT-approved workouts, from strength sessions to fat- blasting bodyweight circuits; expert advice on every aspect of resistance training; nutrition know-how for fast and effective recovery; and exclusive interviews with the best in the business – from Hollywood stuntmen, to CrossFit legends.
Whether you're a fitness fanatic looking for lung-busting workouts and unique insight into different disciplines, or you want to shake off an unhealthy lifestyle and kickstart your journey to fit, Men's Fitness is the media platform for you.
Meet the Team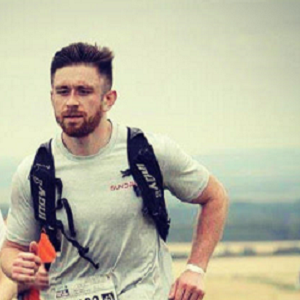 Isaac Williams, editor

Editor Isaac has a keen interest in – if no discerning talent for – all things fitness and sport. He enjoys running long distances slowly, and picking weights up off the floor. Some of his journalistic highlights include running around a 400m track for 24 hours (never again), covering the life of the world's foremost/only spiritual-leader-turned-strongman-extraordinaire Sri Chinmoy, and winning his first and only 'beer mile'. When he's not hammering at his keyboard, you'll find him plodding around north London, or battling to keep a small army of houseplants alive.
Women's Fitness
Get expert advice on toning up with workouts to suit your lifestyle and tips on nutrition and beauty to help you look and feel amazing.
The Great Outdoors
The Great Outdoors is the UK's original hiking magazine. We have been inspiring people to explore wild places for more than 40 years.
Through compelling writing, beautifully illustrated stories and eye-catching content, across a range of platforms, we seek to convey the joy of adventure, the thrill of mountainous and wild environments, and the wonder of the natural world. We're here to help you make the most of your time in the hills and mountains.
As well as stunning photography and top class writing, we are famous for the rigour of our gear reviews. Our reviewers are the country's most experienced team of testers – including world-renowned backpacking experts and long-distance walker, Chris Townsend – and we always ensure gear is put through its paces in challenging mountainous environments. Our essential skills advice is written by top outdoor instructors, guides and experts.
Our roster of contributors ranges from established outdoor writers and authors to younger, up and coming voices who reflect a new generation of outdoor enthusiasts.
We are also proud to have a long-running association with The Great Outdoors Challenge – a brilliant and unique backpacking event that takes place every year in the Scottish Highlands.