Plant-based protein powders have come along way and most now not only match whey protein for post-workout appeal but also in terms of their recovery credentials.
Nowadays, protecting the planet and powering your performance can go hand in hand, as these products prove…

MF BEST BUY:
Vivo Sport Perform
£39.99, vivolife.co.uk
In the past, plant-based protein suffered one fatal flaw: it tasted like the soil it came from. Thankfully, the vegan protein market has come a long way in a short time and now the best products match the whey-based alternatives for taste as well as content.
Leading the charge is Vivolife, with its range of genuinely tasty products and, in particular, its Vivo Sport Perform. 
A scan of the ingredients list is unlikely to get your tummy rumbling ("Mmm bio-fermented yellow pea protein") but the end result not only tastes great, it contains an impressive 25g of protein, plus 6g of plant-based BCAA and a sprinkling of pink Himalayan salt for good measure. We're big fans of the Salted Maca Caramel and Banana & Cinnamon flavours, both of which weigh in at less than 140kcals per scoop.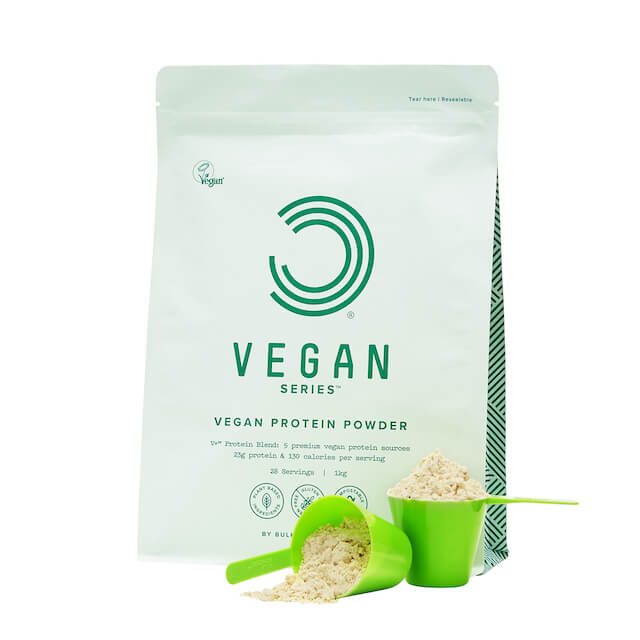 Bulk Powders Vegan Protein Powder
£14.99, bulk.com
Packing 23g of mixed plant protein, this easy-to-mix powder tastes great – with nine flavours available – and comes relatively cheap.
The protein comes from a blend of pea, brown rice, quinoa, pumpkin and flaxseed for a complete amino acid profile, and digestive enzymes are added to the mix to help your body break it all down.

Nuzest Clean Lean Protein (Functional Flavours)
£39.99, nuzest.co.uk
Nuzest's Functional Flavours range packs a punch without any hidden horrors. There's not an artificial flavour, thickener or preservative in sight, and each option – Chai Turmeric; Coffee, Coconut & MCTs; and Vanilla Matcha – not only provides 19g of high-quality protein, but also an array of vitamins and minerals picked with sports performance in mind.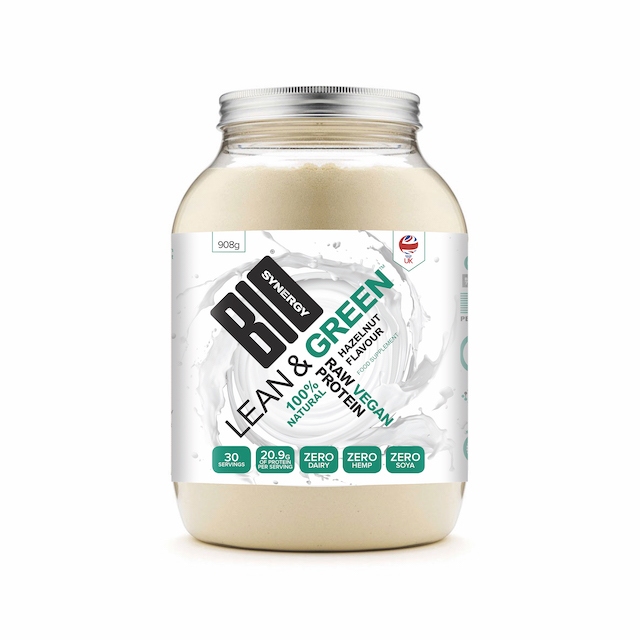 Bio-synergy Lean & Green
£34.99, bio-synergy.uk
The Lean & Green unique formula from Bio-Synergy packs in 22g protein per 30g serving, with no sugar and just 2.3g fat.
Developed from high-quality natural ingredients, including pea protein isolate and brown rice protein. Lean & Green is also free from soya and hemp, and comes with added L-glutamine to complete the full house of amino acids.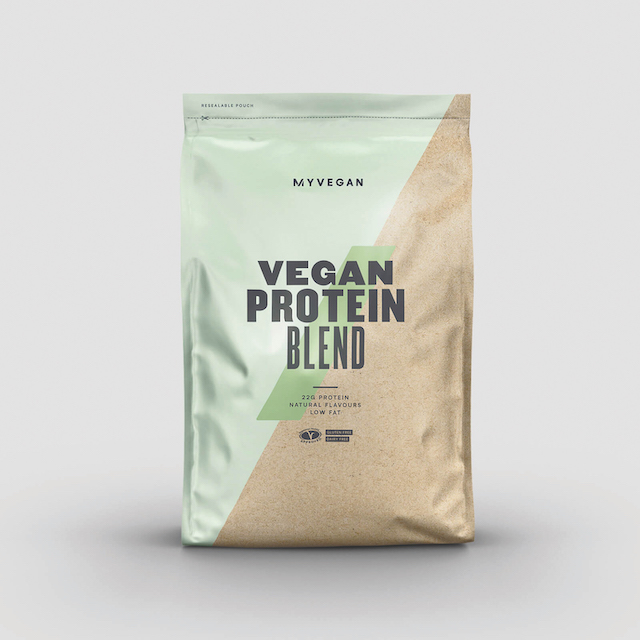 My Vegan Vegan Protein Blend
£14.99, myvegan.com
It's the go-to brand for many people's sports nutrition needs, and now My Protein has moved into the plant-based sphere with its sister company My Vegan.
What you get is a product that mixes well and tastes great, plus the knowledge that what you're consuming has been created by a bona-fide big-hitter in the protein world. One serving provides 24g of all-natural pea and fava bean protein.

Pulsin Pea Protein
£29.99, pulsin.co.uk
Unlike other powders on the list, Pulsin's Pea Protein utilises just one plant source: the humble pea. But don't let that fool you, because this product still packs a decent 16g of complete protein per 20g serving.
That said, anyone with a sweet tooth might struggle with the unflavoured powder, but it does taste considerably better than other unflavoured options out there. It also mixes well, so you don't have to chew your way through it.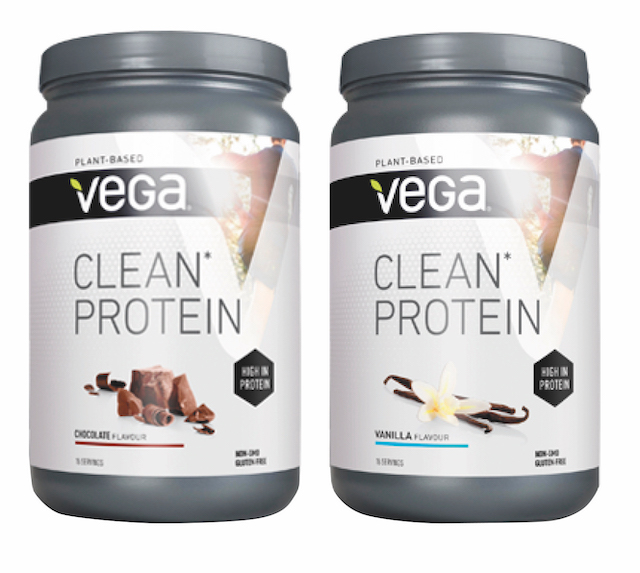 Vega Clean Protein
£26.99, myvega.co.uk 
Pumpkin and alfalfa (a plant we definitely didn't need to Google) get rare run-outs in this offering from Vega Clean – producer of vegan protein before it became cool.
As well as a hearty 25g dose of protein, each serving of Vega Clean Protein also contains pineapple, which contains an enzyme that helps the body digest protein more easily.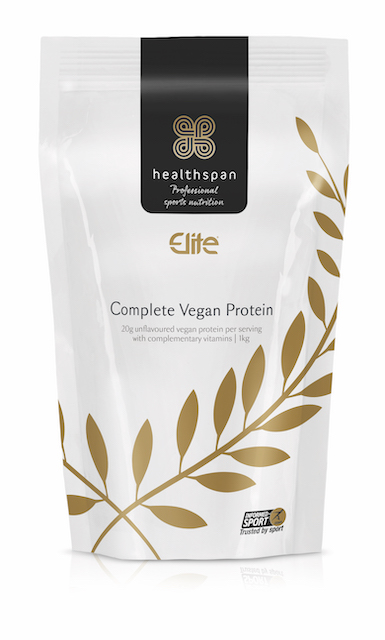 Healthspan Elite Complete Vegan Protein
£24.99, healthspan.co.uk
Healthspan's Elite Complete contains the Healthspan MultiVital blend of vitamins to aid protein synthesis and general good health.
With each unflavoured pouch, you get the option of four different flavours of 'drops', which can be squeezed into your shake. Unconventional but perfectly palatable.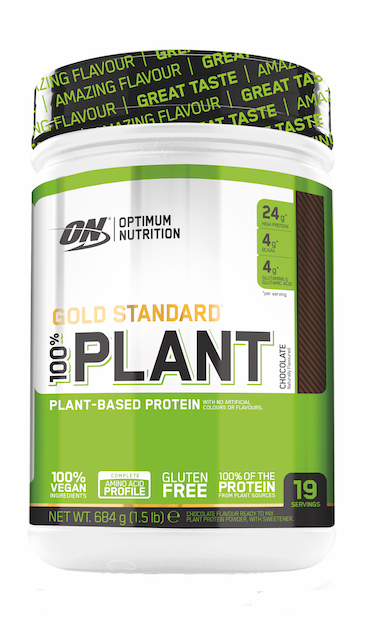 Optimum Nutrition Gold Standard 100% Plant
£27.99, optimumnutrition.com
Optimum Nutrition, another major player in the protein market, has turned its attention to plant-based powders, and its Gold Standard 100% Plant provides not only 24g of complete protein, but also vitamin B12.
Primarily found in red meat, B12 provides energy and speeds up reactions in the body, and it's something vegans need to keep on top off – this protein takes the stress out of doing just that.