We've rounded up the best plant-based meal delivery options that show going meat-free doesn't need to mean missing out…

MF BEST BUY:
Planty

From £4.95 per meal / planty.uk 
Pick Planty if you're a plant-based sceptic unconvinced about the quality of vegan cooking.
The meals are delicious, packed full of protein, and there's enough variety to eat a different type of cuisine every day of the week.
You can build your box from either six, eight or ten meals from the nutritionist-approved menu, and receive as a one-off or subscribe for more regular deliveries.
Nothing but fresh ingredients go into the meals, which are flash-frozen as soon as they're cooked to lock in flavour and nutrients.  
Taste: 5/5
Variety: 4/5
Overall: 5/5

MF RECOMMENDED:
Vibrant Vegan
From £4.50 per serving / vibrantvegan.co.uk 
Working with a 'good for you, good for the planet' premise, Vibrant Vegan's meals are delivered using a carbon neutral service, in sustainable packaging.
The food tastes great and the portions are pleasantly big.
There are six meal boxes to choose from, or you can build your own from an impressive array of dishes.
Taste: 4.5/5
Variety: 5/5
Overall: 5/5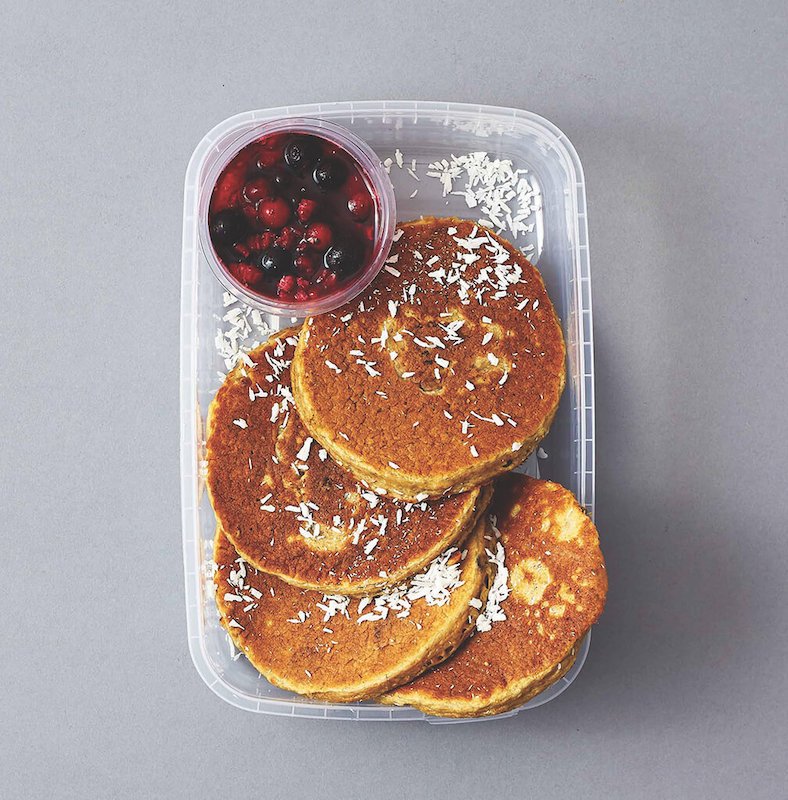 The Good Prep
£120 for a 5-day plan / thegoodprep.com
If high protein and big portions are your priority, The Good Prep has got your back.
The Power & Plants plan covers five days' worth of breakfasts, lunches, dinners and snacks – with nutrition info available for each meal so you can check the macros before you commit.
The meals come in a small army of plastic containers, but they are at least widely recyclable. 
Taste: 4/5
Variety: 4.5/5
Overall: 4.5/5

Mindful Chef
From £6.95 per meal / mindfulchef.com 
Better known for its raw-ingredient recipe boxes, Mindful Chef has branched out into the world of frozen ready meals, with a range of vegan, vegetarian and meat options.
There's a decent 14 vegan dishes to choose from (give the Chickpea Tikka Masala a go) – all chock-full of veg and delivered in hearty portion sizes.
Taste: 4.5/5
Variety: 4/5
Overall: 4.5/5

Pure Package
From £39.95 per day / purepackage.com 
Designed to cater for all your nutrition needs, there are nine Pure Package meal plans to choose from, depending on your health or fitness goals.
We tried the Training Support plan, but whatever you choose you're guaranteed fresh ingredients and clean flavours. 
Taste: 4/5
Variety: 4/5
Overall: 4/5

PEP Kitchen
From £5.75 per meal / pepkitchen.co.uk
The brainchild of two London chefs, PEP Kitchen takes inspiration from street food, with vibrant dishes ranging from Jackfruit Massaman Curry to Chorizo Tempeh and Red Pepper Stew.
There's no faulting the flavour, but subscribers might prefer more meals on the menu. 
Taste: 4.5/5
Variety: 3.5/5
Overall: 4/5

No1 Food Prep
From £120 per week / no1foodprep.com 
For No1's vegan option, you select the number of weeks you want and the number of meals/snacks you get each day, then it's a bit of a lucky dip as to what you receive.
But the meals are top quality and the chances of you receiving something you don't like are slim. 
Taste: 4.5/5
Variety: 3/5
Overall: 4/5
RELATED CONTENT: