Leading health and wellness company Juice Plus+ has introduced the latest addition to its plant-based nutrition portfolio, Juice Plus+ Perform, a fruit-fusion flavoured food supplement shake designed to support multiple aspects of your fitness.
Protein intake and nutrition should be part of a balanced approach to diet and an active lifestyle. What you eat before, during and after exercise are all equally important.
To gain lean muscle mass, you will need adequate protein to support your lifestyle, and a food supplement shake is often the fastest and simplest road to recovery after a particularly strenuous session.
Juice Plus+ Perform contains naturally occurring vitamins and 25g of high-quality, plant-based protein per serving – all sourced from wholefood-based ingredients. But this is more than just a protein shake. 
The big PLUS is that it supports multiple aspects of fitness performance, with additional ingredients – including B vitamins for mental performance and energy production, and vitamin D for bone support – that most other protein-based shakes simply don't have.
Juice Plus+ Perform is 100% plant-based, suitable for vegans, and gluten-free, and can be enjoyed as part of a balanced diet and healthy lifestyle.
For best results, Juice Plus+ Perform should be taken one hour before or two hours after a workout.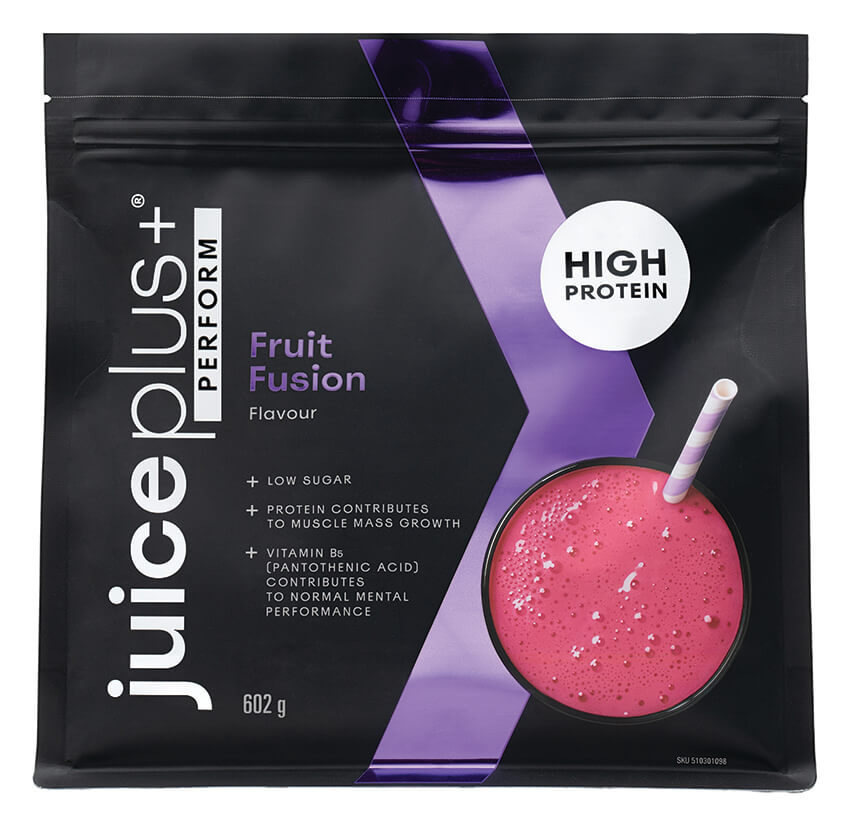 For more information on Juice Plus+ Perform go to juiceplus.com