You may not have heard of him, but Arthur Saxon, aka 'The Iron Master', is a man whose lifting advice you should take.
This 19th-century strongman spent his time touring the world and challenging people to match his weightlifting feats.
The move named after him helped build the rock-solid core that contributed to his legendary strongman status.
This Saxon Bend does much more than just give you defined abs, though. That's because it relies more on your obliques to stabilise your spine, allowing you to increase the weight on other lifts.
For you, that means improved posture and impressive shoulders. For Saxon, it meant he could press 168kg overhead with one arm. And he only ever lifted in his pants – they don't make them like that any more.
Start with 8-10 reps each side, for 2-3 sets.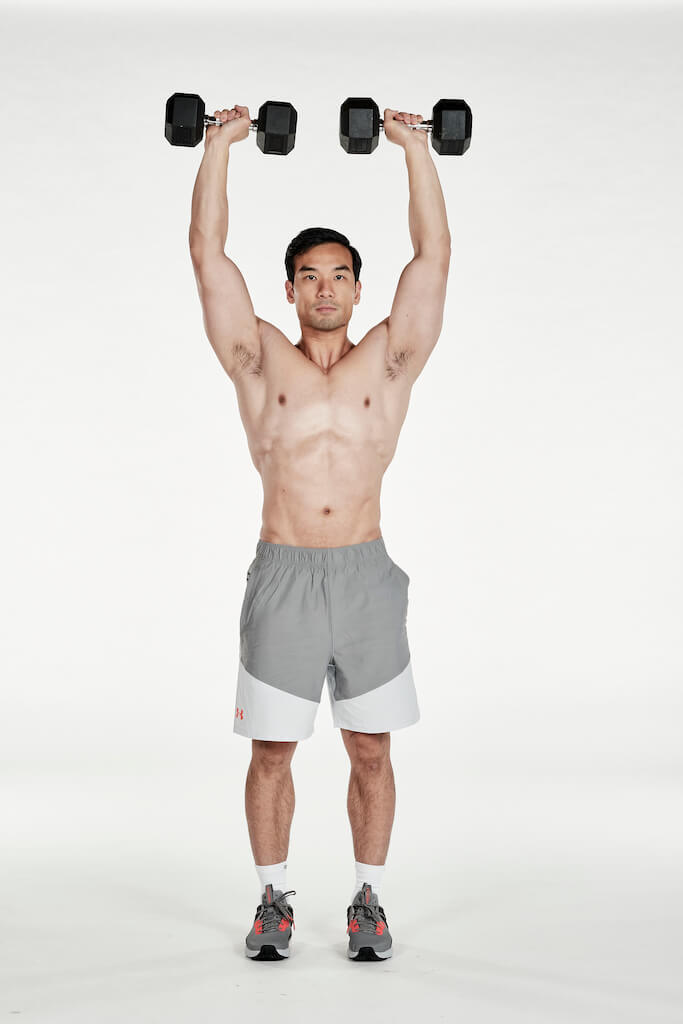 STEP 1:
Stand with your feet shoulder-width apart and press a set of light dumbbells overhead. Lock your arms, keep your core braced and don't arch your lower back.
STEP 2:
Keep your hips facing forward and slowly bend to one side, but don't go beyond a range you're comfortable with.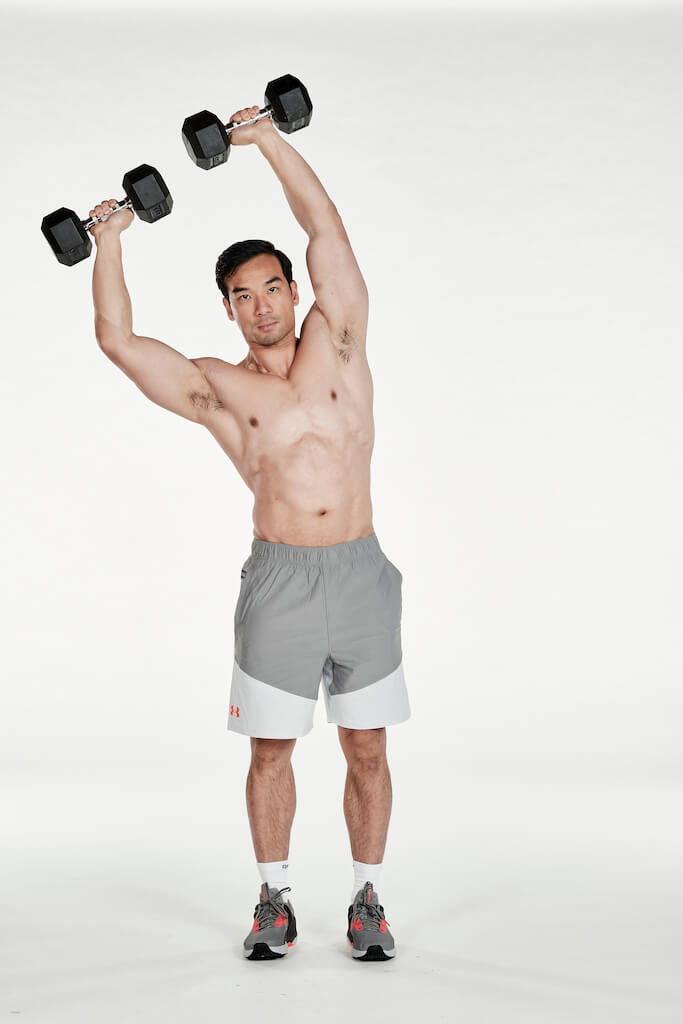 STEP 3:
Pause briefly, move slowly back to the middle and repeat on the opposite side.